Winter
WINTER is a unique instrumental collection of classical and early European folk songs. Themes originate with guitar or piano and include cello, english horn, bass, flute and accordion - with a dash of violin, mandolin, hurdy gurdy and bells. One piece is a cappella supported with a bass drone.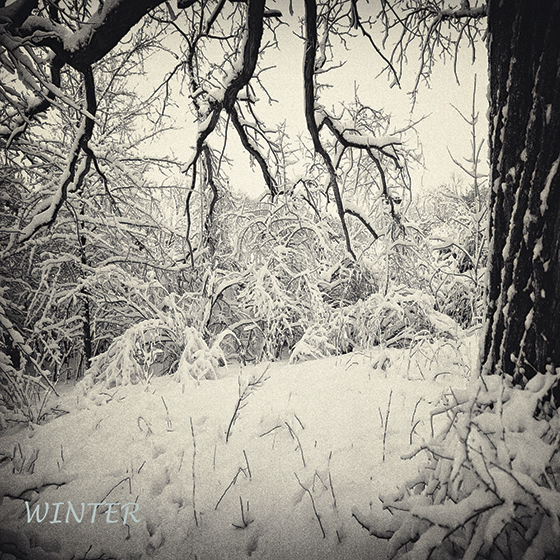 MUSICIANS
Guest artists include a small cast of talented muscians; Christine Gunn plays delightful melodies on cello and Karen Gheorghiu (who also performed on Makria) brings back the beauty of the English horn. Tom TeRonde adds delicate bass lines to many of the pieces and Carl Dexter mixes in a few spices to round out the themes.
PRODUCTION
The majority of tracks were produced by Sohre at Fleeting Echoes, her home studio in the Pacific NW, though she used her portable setup to record a few tracks on the fly. The final mix was completed at DreamKitchen Studio in Olympia, WA along with long-time friend Carl Dexter. Carl mastered the CD.
Marty Eigenberger (photographer) returns with his distinctive cover art, taken in Sheboygan Falls, WI during an ice storm. Back photo and CD image were taken by Sohre.
This disc is printed on 100% recycled materials with soy-based ink in matte finish on sturdy matte board.
See detailed Credits & Audio Samples for all songs.